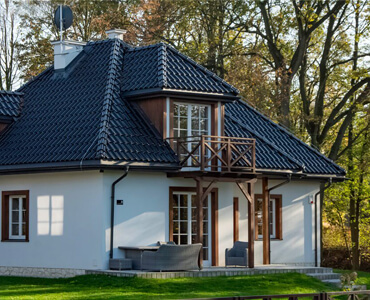 This is a house that welcomes all guests! For everyone who wants to spend pleasant moments with family or friends. For those who need an intimate place for a small party in an original atmosphere. The beautiful surroundings of Kazimierz Dolny and the local attractions available will provide an extraordinary experience of spending time. It is a paradise for people who appreciate peace, wild nature and beautiful views. A paradise for nature lovers. Asylum for those seeking peace … and cultural attractions, which are many in Kazimierz Dolny at any time of the year!
Living in a separate house gives you independence. The residents of the houses have great flexibility in spending time – they can plan their day themselves and adjust it to their own preferences. By renting the whole house and making it a base while exploring the area of ​​Kazimierz Dolny and spending the whole day doing nothing, lying only with a book or an audiobook on the terrace of the house, we can experience dream holidays or a free weekend.
The house consists of two floors: the ground floor and the first 1st floor, a total area of ​​138.78 m2.
Bedroom 1: 2 x single beds
Bedroom 2: 2 x single beds
Bedroom 3: 2 x double beds
Bedroom 4: 2 x single beds
Living-room: 1 three-person sofa
2 bathrooms
The house has a fully equipped kitchen: dishwasher, fridge, cups, plates, a set of pots, a spacious seating area with a wood-burning fireplace. Maximum accommodation for 17 people. The private terrace offers a beautiful view of the wild nature of Kazimierz Dolny.
AMENITIES AND SERVICES
Unique location surrounded by forest

10 minutes to the Market Square

Modern rooms

Access to equipped kitchen

Viewing terrace

Living room with fireplace

Living room with TV

Free Wifi

We accept pets

Free parking

24-hour contact with the reception